Warning
: Illegal string offset 'source_type' in
/home/mychutej/public_html/blog/wp-content/plugins/egany-facebook-to-wp/egany_facebook_to_wordpress.php
on line
1099
Every rainy season brings the possibility of an outbreak of diarrhoeal diseases.
Germs spread easily from an unhygienic environment to food and water sources. Flooding may cause the contamination of water sources.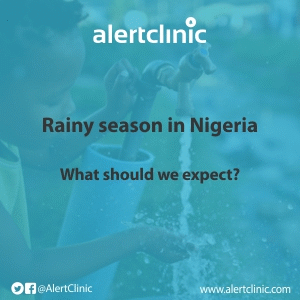 How then do you protect yourself and family from diarrhoeal diseases?
You should be able to  identify the symptoms of diarrhoeal diseases

You should know what to do when someone stools more than 4 times within 24 hours

You should learn how to prepare an ORS

You should seek medical assistance as soon as possible
Also too;
You should be able to monitor the spread of the disease in your community

You should be able to identify risk elements able to increase the spread of the diseases

You should be inclusive in fight against diarrhoeal diseases in your community by advocating for environmental sanitation, safe water access and good hygiene.
Do this and more, on the go, at any time on your device.
@AlertClinic is a location-based disease surveillance and reporting tool that gives you that opportunity.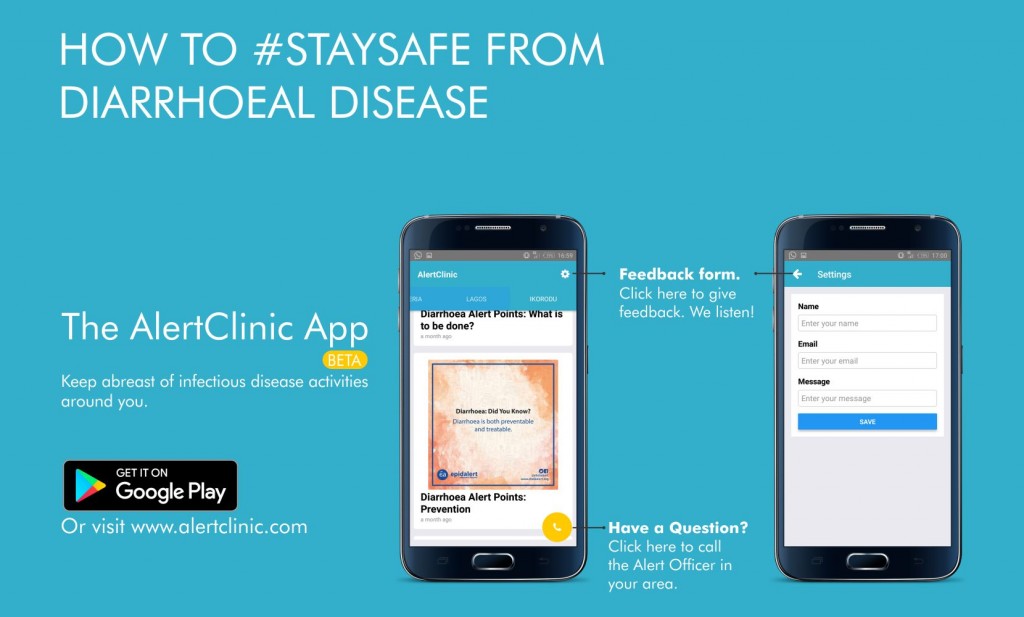 Alert Clinic works by building relationships and communication points with people with the channels they find most convenient e.g. Web/Mobile, Telephony or Word of Mouth.
We deliver location-specific information on disease activity, necessary preventive knowledge on specific diseases and Health Authority Announcements through these channels.
Become a beta-tester. The tool is presently available only to Lagos residents. Our Alert Officers are on the street educating non-smartphone users on the need to stay safe from diarrhoeal disease.
If you have a smartphone, download the Alert Clinic app and let's protect ourselves, family and community.
Total Views: 4514 ,