Warning
: Illegal string offset 'source_type' in
/home/mychutej/public_html/blog/wp-content/plugins/egany-facebook-to-wp/egany_facebook_to_wordpress.php
on line
1099
Continuous practice of open defecation, poor personal hygiene, poor environment sanitation, poor access to water supply and poor responses were causes of increasing cases
The Nigeria Centre for Disease Control (NCDC) on Tuesday raised an alarm over the increased cases of cholera outbreak in some parts of the country. Dr. Adesola Ogunleye, Cholera Technical Working Group, NCDC, said this at the Water Sanitation and Hygiene (WASH) Emergency Working Group meeting in Abuja.
Cholera is an acute illness caused by bacteria called Vibrio cholerae, characterized by acute onset of profuse watery diarrhea. In a very short period usually between 2 to 24 hours, so many people can become ill and die if not promptly managed by a trained health provider. The disease is transmitted through drinking water or eating food contaminated with feces harboring the bacteria.
Cholera is largely defined as a disease of inequity. According to the Global Task Force to End Cholera, cholera and poverty go hand in hand.  Even within affected countries, the poorest of the poor are the most affected. Nigeria is still one of the countries in the world that is cholera endemic, despite its being preventable and treatable.
Related Link: A Global Pledge to End Cholera by 2030
According to Ogunleye, "there is an increase in the number of reported cases in states and local government areas compared to 2016 and 2017". She continued by noting the number of reported cases, "no fewer than 2,000 cholera cases were reported in nine states and 37 deaths had been recorded". Bauchi, Borno, Ebonyi, Kano, Yobe and Zamfara States are those with high incidences, while Bauchi State has the highest number of outbreaks with 932 reported cases, she added.
Ogunleye said further that the organisation has intervened with the prompt deployment of the Rapid Response Team, provision of Rapid Diagnostic kits for early detection and an ongoing Oral Cholera Vaccine campaign.
She said the center has also developed and disseminated the National Acute Watery Diarrhea Guidelines for harmonizing response activities towards the goal of reducing it to its barest minimum.
Similarly, Mr Baba Galadima, Deputy Director, WASH Response and Collaboration, Federal Ministry of Water Resources, said the Federal Government was already intervening in the provision of water schemes in parts of the country.
According to him, there is the need for state governments to have WASH in emergency working group and response plan towards making Nigeria meet the Sustainable Development Goals (SDGs) target and reduce disease outbreaks.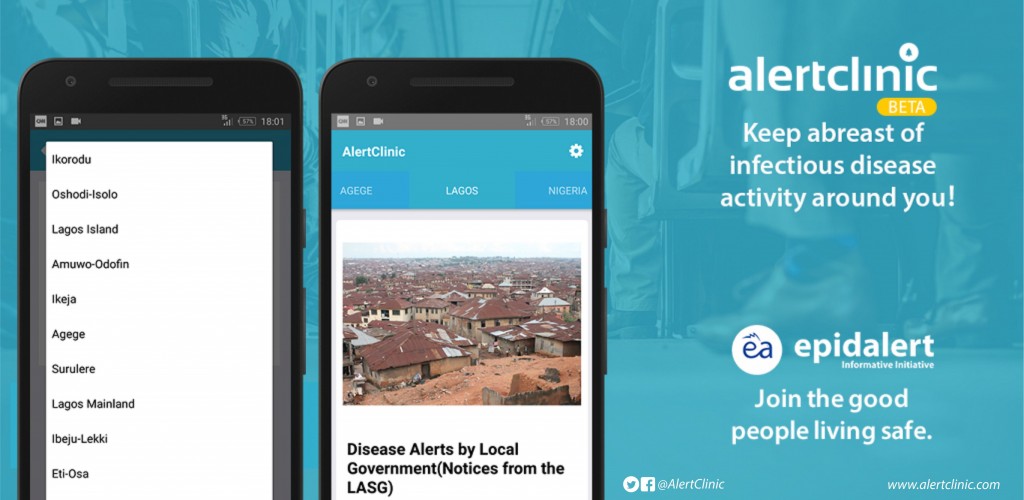 To report a suspected case of Cholera, use the AlertClinic technology. Download the AlertClinic Application or visit www.app.alertclinic.com
Source
Total Views: 2494 ,