Warning
: Illegal string offset 'source_type' in
/home/mychutej/public_html/blog/wp-content/plugins/egany-facebook-to-wp/egany_facebook_to_wordpress.php
on line
1099
About 3 weeks ago, Doctors Without Borders/ Médecins Sans Frontières (MSF)​ was quoted by Reuters in a report sharing how disappointed the organisation has been at the global attitude and style towards this Ebola outbreak. "We've been disappointed by the World Health Assembly and again by the G7 in terms of their recommendations," Liu, the international president of MSF, told Reuters.
Exactly 2 weeks after the publication, there was another report of Ebola outbreaks in Liberia and Sierra Leone, not at an equivalent scale as where we were last year but calls for serious concern. Three new cases of Ebola have been confirmed in Liberia and at least two were diagnosed after the patients had died of what was being treated as Malaria.
At Ebola Alert, we believe we could get governments and other priority agencies to take this challenge by MSF and attempt to do things differently with all sense of responsibility.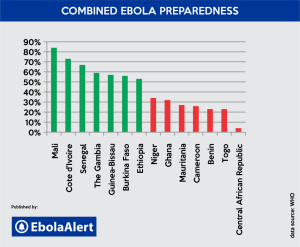 We have learned lessons from past errors and successes, new technologies have emerged and citizens of our respective countries have achieved a level of favourable behaviour patterns to support our interventions.
If we take the position of MSF as a challenge, we must work together as a global team (MSF inclusive) to mitigate against that possible poor performance.
WHO preparedness indicators can guide all actors on where to start or improve upon. We do not have any excuse this time, we have been warned!
Lawal Bakare, Founder Ebola Alert
Total Views: 3181 ,